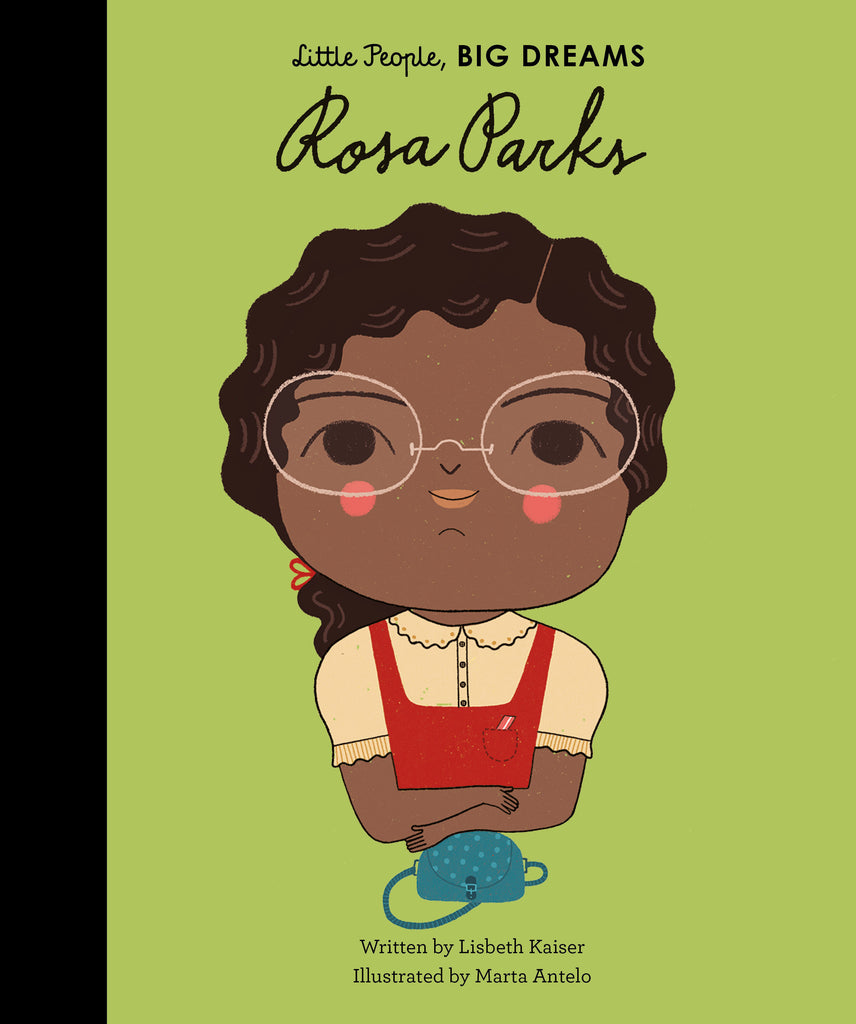 BOOK - LITTLE PEOPLE BIG DREAMS: ROSA PARKS by Lisbeth Kaiser & Marta Antelo
This book follows the incredible life of the inspiring civil rights activist Rosa Parks, 'The Mother of the Freedom Movement'. Rosa Parks grew up during segregation in Alabama, but she was taught to respect herself and stand up for her rights. In 1955, Rosa refused to give up her seat to a white man on a segregated bus, sparking the Montgomery Bus Boycott. Her decision had a huge impact on civil rights, eventually leading to the end of segregation on public transport. 
With stylish and quirky illustrations and extra facts at the back, this empowering series celebrates the important life stories of wonderful women of the world. From designers and artists to scientists, all of them went on to achieve incredible things, yet all of them began life as a little child with a dream. These books make the lives of these role models accessible for children, providing a powerful message to inspire the next generation of outstanding people who will change the world!
Author: Kaiser, Lisbeth & Antelo, Marta
Format: Hardback
ISBN: 9781786030177
Suitable for age 5-10 years.
---
---
More from this collection