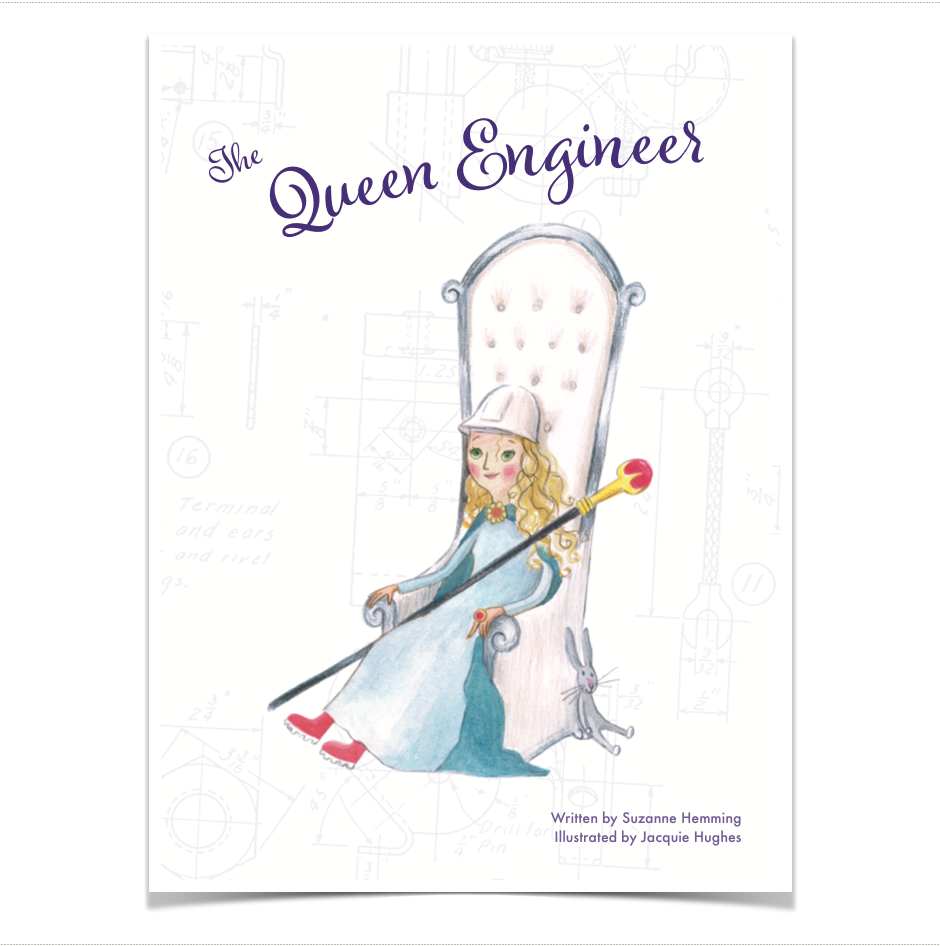 BOOK - THE QUEEN ENGINEER by Suzanne Hemming
The award winning author Suzanne Hemming of Thea Chops Books is back with her second book, The Queen Engineer, with illustrations by Jacquie Hughes.
What you want to do and what you ought to do aren't always the same thing. Faced with just this, how can Princess Flo engineer a compromise that'll please the King? In Thea Chops Books' second story book, Florence shows us that we all wear many hats in life, and that we can be whatever we want to be. The important thing is to always be yourself! Written in rhyme and beautifully illustrated (by the award winning team behind She's Not Good for a Girl, She's Just Good!), The Queen Engineer teaches boys and girls about equality, following your dreams, and acceptance, and is perfect for any STEM loving children out there! Who doesn't want to be an engineer, and a queen?!
Check out the Thea Chops Books brand page to see the range and for more information on Thea Chops Books.
Author: Suzanne Hemming
Format: Paperback
ISBN: 978-0995725928
---
---
More from this collection